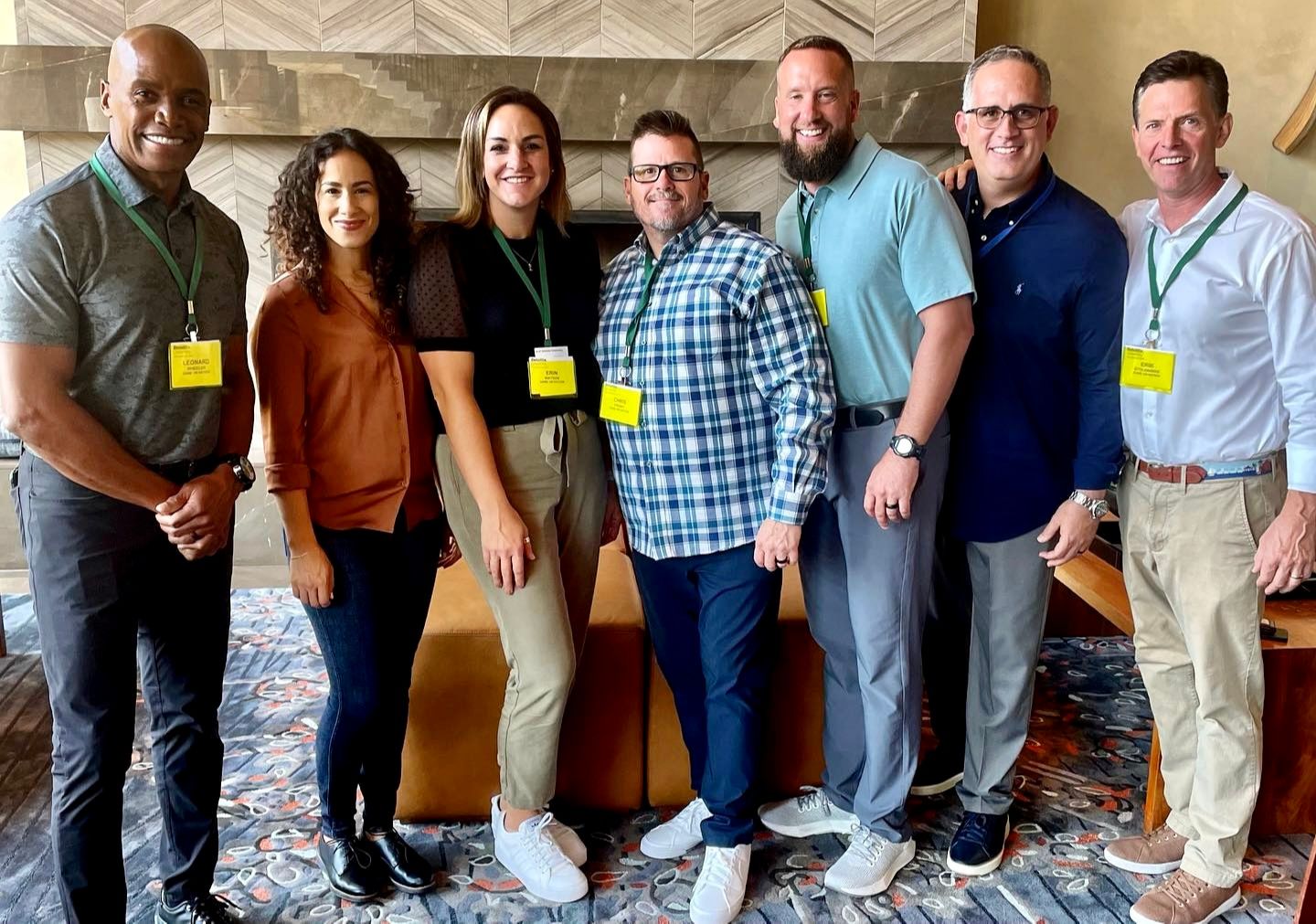 As a Team
Last week the Game On Nation team made company history. We experienced an unprecedented day of impact, with 10 different instructors facilitating our signature programs all over the country, all on the same day. I can officially decree this as our busiest, most active, most-est of the most day in the history of company… created together as a team.
Seven of our incredibly talented facilitators (Erin Watson, Chris Friday, Erik Stolhanske, Leonard Wheeler, Elise Rodriguez, Mike Kontio, and Kyle Stark) simultaneously shared our latest course- Building Trusted Teams- at Deloitte University in Westlake, TX. Meanwhile in Frederick, MD, our Chief Development Officer, Blair Bloomston, was engaging leaders from the Department of Veterans Affairs in a full-day team retreat experience. And rounding out this most eventful day, our newest team member Jake Higginbotham and I headed to MacDill Air Force Base in Tampa for a training in support of Joint Communications Support Element.
One of the primary goals at Game On is to inspire creative collaboration: for our clients, within our company, and amongst our gifted team of consultants. While we certainly experience our fair share of mistakes and imperfections along this journey, when we've accomplished this lofty goal as presenters, we've followed these basic rules of engagement below. (And in the spirit of giving credit where credit is due, this framework is inspired through guidance from my colleague and good friend Kyle Stark):
1. DEFINE…the purpose, direction, and ultimate take-away for the training.
2. IDENTIFY…talented facilitators who can take care of the audience and bring the curriculum to life through honesty, humility, and humor.
3. DEVELOP…these talented facilitators, while honoring their unique gifts and embracing what they naturally bring to the team.
4. EMPOWER…each one of these facilitators to go out on their own, when they are ready, and trust them to present the curriculum with confidence, creativity, clarity, and connection.
With this framework, and with all that said, I'm so grateful for this incredibly talented team and for these opportunities for all of us to share the Game On message with a variety of worthy audiences. As leaders, teachers, coaches, and presenters - all doing our best to inspire creative collaboration - here's to laughing with, having one another's backs, and celebrating the small wins together.
And together, when we humble ourselves, lean on good counsel from others, and follow a proven framework, we're a much more efficient, powerful, and impactful team.
On August 22, 2023, our creative process was on display, when 10 Game On instructors were all teaching on their own… as a team.
Team On. Game On.
Stay connected with news and updates!
Join our mailing list to receive the latest news and updates from our team. Don't worry, your information will not be shared.
We hate spam too. We'll never sell your information, for any reason.